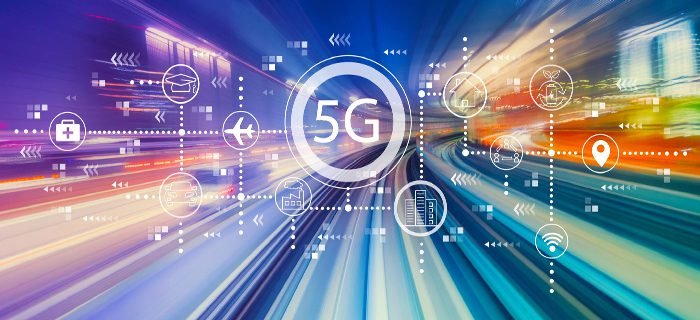 5G will do much more than significantly improve your network connection. It provides new opportunities, enabling us to deliver groundbreaking solutions that reach across society. Imagine billions of connected devices gathering and sharing information in real time to reduce road accidents; or life-saving applications that can take flight thanks to lag-free guaranteed connections; or production lines so predictive they can prevent interruptions well before they occur.
What To Expect From 5G in 2021
2020 was a contentious—and for the wireless industry, momentous—year. Marking the official start of 5G networks, 2020's events amongst mobile providers helped to reinvigorate an industry, while making some considerable shifts in the balance. Let's consider some of these changes, and how the industry will continue to change for some time moving forward as 5G continues to grow.
HOW 5G OFFERINGS HAVE SHAPED UP
Now, as we begin 2021, Verizon remains the largest carrier, but T-Mobile now leads in the 5G race with the largest network availability and has passed AT&T to become the second-largest provider. Furthermore, T-Mobile has been rolling out a mid-band 5G network with faster speeds and better coverage. AT&T has focused on offering promotions to their customers. Of course, these are just overall nationwide statistics, everything is going to be different depending on what part of the world you live in.
This has spurred on some fierce competition between Verizon and T-Mobile, with both outlining ambitious goals for 2021. T-Mobile intends to expand its network to cover 200 million people by the time 2021 ends with its faster mid-band network. Adding to T-Mobile's accomplishments, they were first to launch a standalone 5G network… although the other carriers intend to follow suit sooner than later.
Verizon, on the other hand, plans to go all-in on millimeter wave technology. Therefore, their strategy is primarily to focus on improvements to their networks in the cities where it has been implemented already, optimizing its indoor use and performance.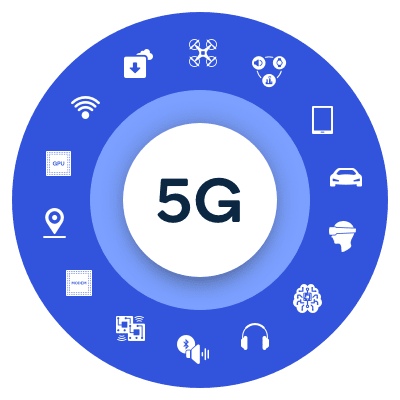 CURRENT ISSUES WITH 5G
Of course, making that kind of powerful technology a reality comes with some challenges along the way. Here are five that will likely play a prominent role in the dawn of 5G:
1. Frequency bands
2. Deployment and coverage
3. Costs to build and buy
4. Device support
5. Security and privacy
However, that could be slated to change in the future, with the Federal Communications Commission auctioning off more of the mid-band network and both competitively participating. Regardless, the timeline for any improvements resulting from this auction still places any good coverage coming from the mid-band spectrum at least two or three years from now.